Making Recruitment More Accessible - What we offer​
LD Recruit offers flexible recruitment, selection and testing services to clients in a number of difference packages. Having a solution that will fit your companies strategy, time commitment, budget and goals.
We offer:
Temporary Employees and Contractors - (LD Recruit's Payroll)
Permanent Recruitment Services
Unbundled Recruitment Support Services (Recruitment Outsourcing)
Psychometric Testing
Ability Testing
Recruitment with a Difference
Part of our business model is to create a friendly, relaxed environment to really take the time to get to know people. By doing this in selected cafes research suggests that people are more at ease and you are able to access their genuine traits.
With a lot of candidate material available with the Do's and Don'ts of interviews it is essential to get past this and go deeper to know who you are meeting. Assessing behaviour, body language but also how a candidate copes with background noise, confidence in introductions, and general conversation.
The value of the interview in a relaxed café setting is more powerful than you think.
Unbundled Recruitment Support Services - What is it?
With pressure mounting on business profitability a number of businesses have brought recruitment in-house. However without the contract providers on board to support and ensure the process still remains robust. At LD Recruit we unbundled all parts of the recruitment process to offer it to employers as and when required. This forms as our Unbundled Recruitment Support Services option.
Outsource as little or as much of the recruitment and selection process as you require. We are here to connect your piece of the puzzle.

Areas available for recruitment outsourcing:
Ministry of Justice Checks – Gold Service
Credit Checks
Reference Checks
Advertising
Ability Testing - Word, Excel, Data Entry
Psychometric Testing - Personality
Psychometric Testing - Cognitive (Verbal, Numeric, and Abstract Reasoning)
Wellness Survey with consultation
Global Sanctions Checks
Qualifications Check
Long Listing, Screening, Short Listing or Time Engaged Partnering
Working with the LD Recruit difference we strive to understand our clients and candidates needs, expectations and overall goals for the future. Being a true business partner on both sides enables us to find better matches and the right fit. Connecting your piece of the puzzle.
At LD Recruit we pride ourselves on finding top talent when and where you need them most, taking the time and stress out of recruitment for you.
We are specialists in the Auckland Recruitment market. Want to know more about how we could partner you?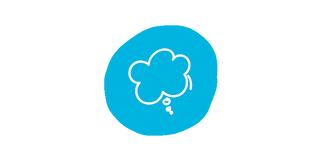 Andrew Powell - Newly Weds Foods
We have engaged Linda to recruit employees for a number of key positions. I have found Linda to be professional, quick to understand the needs of the business and a very good communicator at each stage of the process.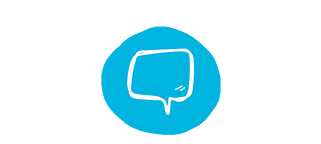 Alexcia Dellabarca
Professional and personable! Linda always took the time to understand my needs as an employer and provided great solutions. Overall a pleasure to engage with.
Need more info? Let's connect!
Fill in the form to request a time to discuss further: